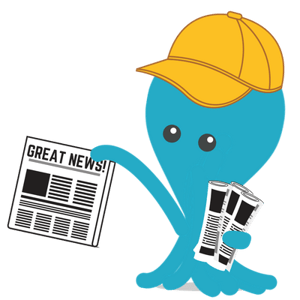 Lyyti's development team has not been vacationing much this summer, on the contrary. We've been working hard, both to improve Lyyti's usability and to finish brand new product features that will be launched this year. We are eternally grateful for all the feedback, ideas and requests we've been receiving from our users. You guys are our best source of intelligence and our biggest inspiration! Based on your requests, we've decided on a few projects that will be completed this autumn.
The My events - page
My events will receive a complete makeover very soon. The new version, with it's crisp and clear look, will be a proper launch pad into your events by presenting all your event projects at a glance. The cherry on top is the new calendar view, which will help with event planning. You'll be able to see not just your events, but also when everyone else within your company is planning to host their events!
Usability improvements
We've spent the best part of the year working on usability issues, and the feedback has been positive, regarding both look and feel as well as usability. So we'll keep going! Our ultimate goal is a thoroughly user-friendly, intuitive and logical Lyyti. Small tweaks here and there might not even be very noticeable, but every now and then an entire section will receive an overhaul. We'll keep you posted on the big ones.
Lyyti Designer
The anticipated Designer license will soon be available for purchase! The Designer editor will allow the client's designers to create their own css-stylesheets for use within the company. The Designer interface is aimed at professionals and the license is well suited for companies with a need to produce multiple layouts, variations and individual styles for their events at a rapid-fire pace, e.g. agencies and event management houses.
GDPR-compatibility
The EU-wide General Data Protection Regulation GDPR will come into action on May 25th 2018. It will place new demands on companies and individuals who handle personal data and contact information, so basically everybody. We're on top of this, and are very close to meeting every single requirement demanded by the new regulation. Lyyti, in it's entirety, will be GDPR-ready by the end of this year, which gives our clients plenty of time to adjust to any new standards or methods that may occur in their daily work. We also offer advice regarding GDPR requirements and are happy to help our clients out with any queries they may have about this.
A new mobile app!
We're in the middle of developing a brand new Lyyti mobile app! When it's done, it will be a fun, fast and simple way of scanning tickets, checking in participants and keeping an eye on attendance figures. The new app will be released later this autumn, both for iPhone and Android.
This is just a best of- listing of things that will happen in Lyyti's product development this autumn. There is more, and we'll keep you posted about it when the time comes. Do you have any feedback or requests regarding Lyyti's user interface? I would love to hear them! And once more, a massive THANK YOU for all the ideas you've already given us!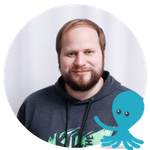 Juho Harmaa, Chief Creative Officer at Lyyti
juho.harmaa@lyyti.com