The event app industry has exploded in popularity during the last couple of years and nowadays there is an app for everything! Event organisers everywhere now have the opportunity to increase event communication, attendee interaction or social media presence all with the help of apps. If you can dream it, there is an app for it!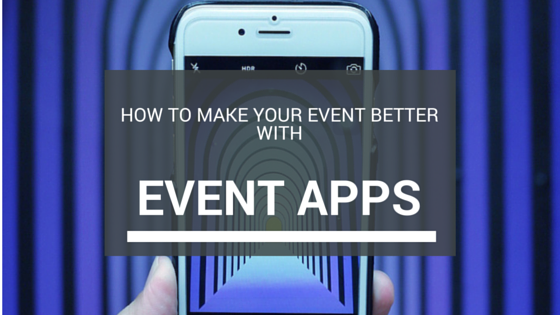 Brella is a networking app where you can easily create an account through LinkedIn or through creating a Brella account. Next you will have to add a link or an event code connected to the event using Brella.
With Brella you will be able to sort out relevant people and book meetings with them through just a couple of clicks.
Voting & Interaction: Sli.do
Sli.do is a web-based tool for real-time audience interaction. The purpose of the app is to engage your audience with live questions and polls.
The Lyyti event management platform allows you to automate your work as an event organiser. Through Lyyti you can sell tickets and as the organiser you can then scan the tickets on site with the Lyyti App on your iPhone. All information from the scanned attendees will be updated in real-time in Lyyti.
Event Gamification: EventMobi
Gamification is an interesting way of engaging your attendees, especially at bigger conferences or trade fairs. With EventMobi you'll be a catalyst for networking and drive traffic to exhibitor booths.
In case you want an 'all-in-one' solution, Twoppy is an event app for you! Attendees will get up-to-date information, real time program details, speaker biography and interactive floor plans. Attendees will also be able to find each other and send messages to one another in-app.
Remember these!

Helping Social Media: LiveWall

LiveWall isn't a app in itself but can help put together all of the social media sites you use at your event. Twitter, Instagram and Facebook all use hashtags that can be used for your event's advantage. LiveWall gathers all social media interactions and also gathers statistics.
Take care of charging: PowerTower
One thing you need to remember is that using apps will need a lot of battery, and for your attendees to stay active throughout the event, charging stations are necessary.