Everybody is talking about metrics, data mining and data-driven decision management. Everything is, or should be, measurable. The data-driven craze has swept the land like a wildfire, ever since somebody somewhere whispered the words content marketing. Tracking and measuring. Everybody's talking about it, so everybody must be doing it, right? On the contrary- surprisingly few organizations have relevant metrics in place in all departments, and even fewer apply comprehensive knowledge management principles that span all organization levels.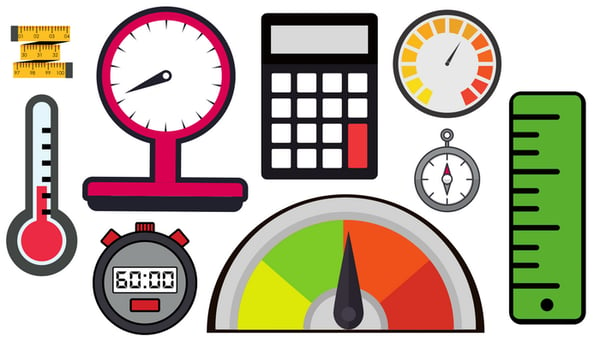 A marketing mainstay
Complex marketing automation systems have successfully married content and analytics. There are several systems and platforms to choose from, out of which some measure marketing activities and profile prospects in such minute detail, that marketers sometimes stop and ask themselves whether they really need every single report their software can produce to run their team. Sales, on the other hand, are traditionally a bit more straight forward when it comes to success metrics-either there's money flowing in from won opportunities, or there isn't.
The peaceful pas de deux of sales and marketing has escalated into an intense tango, where nobody is really sure about who's leading. Professionals challenge each other in Inbound vs Outbound-disputes. Anyone who's ever tried dancing knows, that a well executed performance requires pushing and pulling in equal measures. Both parties must understand each other's motivations in order to hit the same beat. They are, after all, focusing on the same goal- increased revenue.
Measuring events
Trust me- events are important to sales. Sure, you won't be closing deals left and right during the actual event, but when it comes to making a final decision or creating a need, a successful live event can be the final stroke. To make this happen, the marketers must know why the events are held and what their goals are. The salespeople must know how to make the most out of the events from a selling point of view. The worst case scenario and harsh reality for many: A lot of time and money is spent and nobody knows who's running the show, let alone has any clue of the event ROI.
A common objective
When a sales event is being put together, marketing and sales need to agree on an objective and a plan to reach it. It is the starting point of the entire event planning process and consensus is vital. What is the (clearly quantifiable) goal for this event? What are the measures that need to be taken by each team to make it happen? The event needs to be fully assimilated into the sales process. How?
In order to be able to accurately assess how the event has affected new and ongoing sales opportunities, event data needs to be brought into the CRM system. Merging participant data with customer data is key. As sales processes and closed deals are being tracked in the CRM system, events start showing up as a step on the buyer's journey.
When all participant and customer data is in one place, you'll be able to tell
which event type is the most successful
how many events a prospect attends before converting
which single events have been the most lucrative
how participants act along the buyer's journey, compared to those who don't participate in your events
Bonus benefit of bringing participant data into the CRM system: your contacts update their own contact information continuously, thanks to event registrations!
Lyyti+Salesforce
For 10 years now, we've been creating best practices and raising the bar for event communication. In the future, we promise to be a versatile partner not just for improving your event game, but for growing your business as a whole. Lyyti is an efficient software solution for collecting and managing participant data, with one of its biggest strengths being easy connectability to other systems. By integrating Lyyti into your CRM, marketing platform or HR-system, you'll share the benefits of enriched event data with the entire organization.
Salesforce user? Now there's no need to dive into our open REST-API, we've developed a plug-and-play integration for Salesforce and Lyyti. Just another one of those cool new things happening this special anniversary year ;)
We have written a guide on this subject, called How to increase sales with event management. Download it for free here!