Today, in the spirit of #ThrowBackThursday, we'll republish an old favourite. With this engaging account of an exciting new marketing technique, we'd like to wish all our readers, followers and friends a lovely holiday season!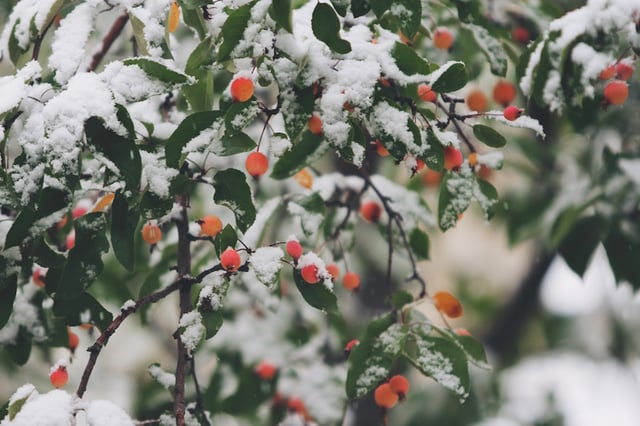 Lyyti HQ has been busier than Santa's shop these last few months. The staff is being trained in a brand new sales and marketing approach. The technique is globally renowned, but Lyyti are pioneers in the field on the Finnish market.
"There's always been talk of combining marketing and sales, and now it's finally happening!", gushes Creative Director Juho Harmaa. " And the coolest thing is, this time we don't have to mess around with technology. Attitude is key - we're working with the actual face of marketing."
This autumn has been an intense training period for the staff. A handful of consultants are involved. One of them has roots in Spain, the home of this marketing discipline. The training has been taking place in short workshops during the work day. Some of the consultants have been so enthusiastic about the process, that they have even committed to training sessions in the evenings and on weekends. They even do home visits.
"I'm a firm believer in this!" says Lyyti CEO Petri Hollmén. "The Cuteness Marketing approach is an interesting addition at Lyyti. We can apply it to so many processes, both front and back office. Our social media following has grown phenomenally. Pictures of kittens are so last season!"
"And those consultants!" he continues, beaming with conviction, "You just want to hug them and squeeze them! Just think about it- when our sales team masters this technique- adorable demeanour, puppy eyes, positive approach et al- we'll be invincible!"
The financial department is very happy with the consultants' efforts as well.
"Well, whatever you compare these guys to, they are supremely lovable. Their hourly rate is very reasonable too. Basically we just take care of their meal expenses", recounts CFO Rami Peltonen. "Their eating habits are a bit outlandish, though."
The sales technique is very efficient, but it takes time and effort to truly master it.
"I've decided to have a consultant follow each team member around for the first couple of months when the pace picks up again in January", says Sales Manager Petri Karvinen. "We need to see these professionals in action and learn from their every move!"
The head consultant, Piccolina Dalla Spagna, imported the sales discipline from Spain some ten years ago, but even a seasoned pro like herself meets a challenge every now and then. CEO Hollmén has experienced this first hand.
"I was on the phone with a client and Miss Dalla Spagna was sitting in, evaluating my performance. I was very uncute, so she kept barking orders at me throughout the entire phone conversation. It was quite amusing trying to explain the situation to the person at the other end!"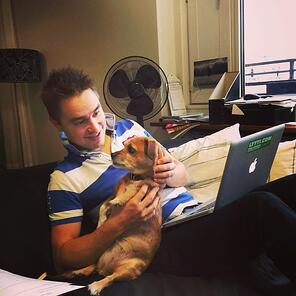 For more information on cuteness marketing, please contact
Lyyti Oy
CEO Petri Hollmén
+358401737777
(pictured left, sitting down)
Head Consultant Piccolina Dalla Spagna
Only available via personal consultation(pictured left, on top of CEO)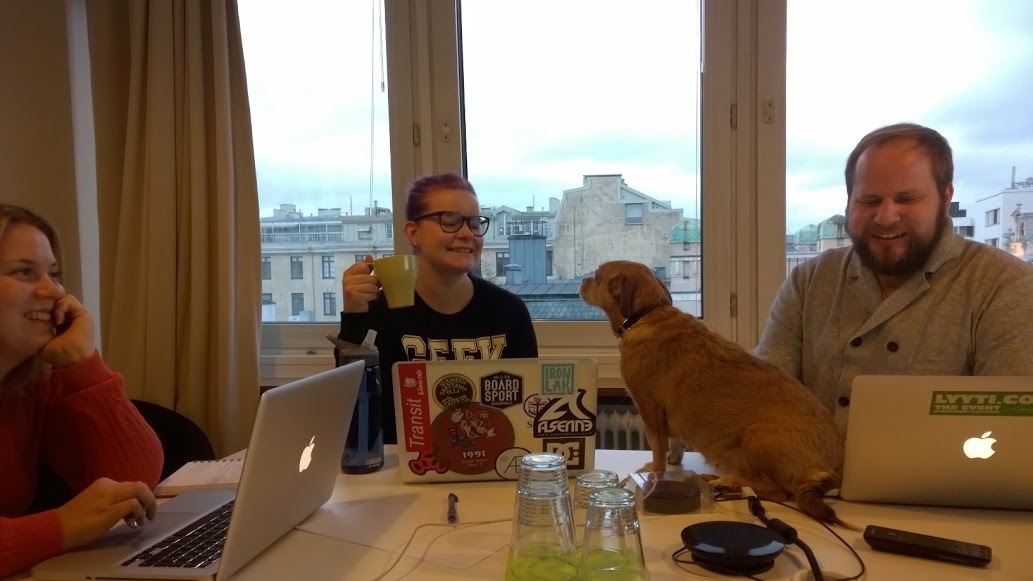 Head consultat Piccolina is demonstrating the correct cute expression