There is one huge event trend that shows no sign of fading away. On the contrary: it just keeps getting stronger! The popularity of this event phenomenon is due to it permeating not just events, but every aspect of our lives. Fitness, wellness and healthy living is more mainstream than ever before, and the event industry has followed suit. Here are a few ideas for how you can provide your co-workers, clients and attendees with those sought-after healthy options!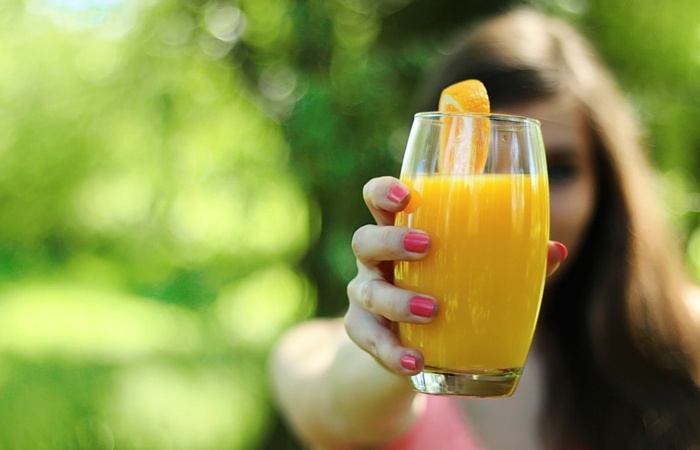 Food for thought
No more mayo-moistened sandwiches or stale cookies for meeting snacks! Event planners in the know now have several superfood caterers on speed dial. Healthy, light lunches and high energy snacks like smoothies and nuts are a given at pretty much all kinds of events nowadays.
Event venues are picking up on it too: many hotels are tweaking their menus, buffets and meeting fare. Scandic Hotels enlisted Jamie Oliver to do their healthy food revamp. The snack bar offered in their meeting packages contains fruit, nuts, smoothies, cruditees and dips. Radisson Blu are proud of their Brain Food concept, and rightfully so! Fresh, locally sourced produce, omega-3 fats and lean protein make for a balanced mid-meeting meal that helps boost brain performance, as opposed to making everyone feel tired and sluggish in the afternoon.
Depending on your event target group, you might be dealing with several special diets and meal requests. To put together a buffet that caters for all can be a daunting task, but in the end, simplicity is key. Stick to clean, unadultered ingredients and serve food that hasn't been processed too much. Pretty much everyone can (and will!) snack on cut-up fruit and veg.
A salad bar with undressed, separated ingredients and toppings to choose from allows for customization, and a more substantial meal can even be served in the shape of a smoothie. Smoothies are, in general, an extremely quick, easy and nutricious meal to make and serve. Thanks, superfoods!
Business or athleisure?
New Yorkers got it right from the start. You know, the stylish suit-clad people who commute to work in running shoes and technical coats. They've been doing it for ages, and the rest of the world has followed in their footsteps. Athleticwear is now present at, I dare say, every single workplace. This makes it very easy to incorporate physical activity into your everyday events, like meetings!
Everybody got to the office wearing running shoes anyway, so why not conduct a walking meeting in the sunshine in the park, instead of sitting down in an artificially lit meeting room? And don't even get me started on how dangerous sitting down is for your health (No really, please do read about it here)!
We recently held a breakfast seminar in Stockholm, Sweden, that started off with a light and invigorating yoga class. The feedback was extremely positive, and the event performed very well on all our measurement scales. Physical activity at meetings or seminars doesn't have to mean excessive sweating, high-intensity workouts or complicated choreographies- the point is to engage everyone, regardless of fitness level, age or ability.
If an event goes on for days, like a trade fair or a conference, there's time and space for all kinds of activities. Try offering your conference guests a selection of exercise classes or free access to a gym as part of the package- you might be surprised by just how many of them will bring their exercise gear and take up on that offer in their downtime!
Cross the industry lines
Fitness, wellness and health are obviously strong topics at all events that have anything to do with sports, exercise, healthcare and so on. The sponsors, on-site vendors and co-organisers reflect this. Do not be afraid to bring the same sponsors, vendors and co-organisers into your business events as well! It's already commonplace the other way around: at a running event, you'll find realtors, insurance companies, banks and travel agencies in the exhibitor area, to name a few examples. Why not flip it? Get a superfood company or smoothie bar to cater your meeting. Consider fitness or health professionals as speakers at your conference. Slip a gift certificate from a gym chain into the goodie bag.
Join the movement!
Last but not least, spare a thought for your co-workers. Are you in a leadership position? Make sure you extend your healthy living ideas to your employees as well. All of these ideas obviously adapt to internal meetings and staff events just as well. When it comes to your valued co-workers and employees, there's even more you can do in the way of motivating them to stay in shape and look after their health. But that's for next week's blog post!