The sole purpose of an event invitation is to get potential participants to register and show up for the event. What does a good invitation look like? In this post we'll give you 5 easy steps towards putting together a successful invitation.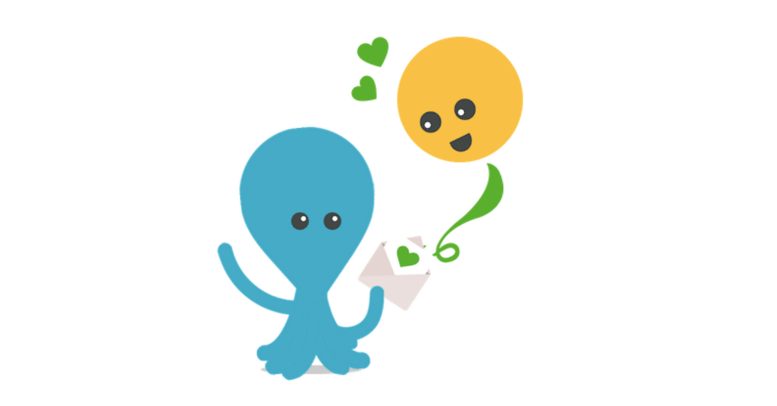 The event invitation can turn into quite the undertaking, if you're not careful. The designer worries about the layout, the boss wants a say in where the logo goes, the copywriter spends all night on the copy… In reality, a successful event invitation is very simple to produce. Here's how to crush it:
A good invitation
1. Is short, sweet and on point
The purpose of an invitation is to prick the recipient's curiosity, not to disclose all event information details. What to pack, where to park and how to get there are important things to know, but they do not belong in the invitation. They will most certainly be covered in event communication later on.
Have a friend read your invitation draft and repeat what they learned. Did they remember why the event is relevant to them? Or did they just remember to bring a towel?
2. Is seductive
A good invitation is a bit like an ad. The main jist is boiled down to three sentences, but everything isn't revealed. Leave something to the imagination! The more information you cram into your invitation, the less the recipient will take away from it. Think of the invitation as a teaser instead. Entice the recipient to the point where they just have to click your registration link to get more information. This way they are one step closer to actually signing up for the event.
Why should the recipient go and find out more about your event? Is it clearly stated in your invitation?
3. Is sent out on time
Event invitations are usually sent out way too late. The organiser may be waiting for confirmation from catering, entertainment or something else that has nothing to do with the invitation itself. These event technicalities are important to you, but not to your participants. To them, the most important thing is to be able to mark down your event into their busy schedules.
Whether a Restaurant A or Restaurant B caters your event doesn't affect your attendance figures at all. Whether the invitation is sent out well in advance or not...sure does!
4. Contains a call to action
"Please save the date!"
"Go on mate, sign up right away!"
Make sure your invitation contains a clear, literal call to action. Encourage the recipient to take action straight away. An invitation that just recounts, but doesn't prompt, is like a leaflet from the pizza place down the road. It's very easily forgettable.
Once again, enlist help from an innocent bystander- have someone read and comment. Is the message strong enough? Does your reader feel compelled to reply?
5. Can be repeated and personalised
Oh no, nobody's reacted to your invitation! Don't worry: when your invitation is well constructed, it bears repeating. Switch up the message just slightly, point out that the registration deadline is coming up soon, and re-send the invitation to the invitees who didn't respond. Just make sure you don't bother those who already signed up or declined with another invitation.
Nobody gets annoyed by a repeated invitation, if the message is interesting enough. An A4-sized sheet of event details hardly ever warrants a second read.
Have you heard of the 3T-method? It's a great planning template for event concepts and event communication. We've written a free guide about it, please have a look!