We're introducing some of our integration partners in this blog series. Today, we'll meet ID BBN, who are behind our system integration with Oracle's marketing cloud Eloqua.
A desktop filled to the brim with all kinds of tools and applications. Visitor data and contact details everywhere. Most of your working hours are spent skipping from one system to another, trying to track down the correct piece of data, preferrably as up-to-date as possible. Sound familiar?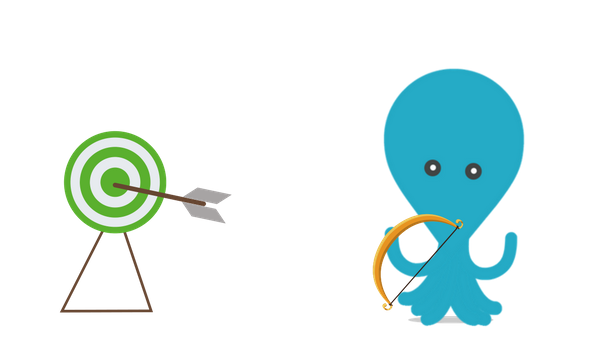 When it comes to event marketing, the biggest challenges usually lie with the practical facilitation of relevant marketing efforts. User-friendly and flexible tools are needed when complex marketing campaigns are launched and executed. One big question is the tracking of the target group's event activity- i.e: how is a person's event participation converted into a step on the digital buyer's journey?
An event can be a costly and backbreaking project compared to other marketing efforts, but when it's well managed, it always pays off. Event participation is just about the strongest signal your prospect/target group can give of the fact that they're very interested in what you have to offer. But for everything to work out in your favour, i.e. the buyer's journey to come to a positive end, this strong signal of interest needs to register in your marketing automation system. Otherwise the next step can lead in the wrong direction, or it may never be taken at all. Typically, event and participation data is scattered in many separate systems and tools, most of which have no way of interconnecting in order to share the data.
Your marketing automation system is the central hub where your prospect and customer data should primarily reside. It's easy to build a successful buyer's journey or marketing process within a marketing automation system, but for such a process to run flawlessly, consistent data input is needed.
Why ID BBN and Eloqua?
Our Lyyti Marketplace-partner ID BBN offers advanced-level data driven solutions for sales and marketing in the digital realm. When Lyyti and Eloqua are integrated, the consistent flow of event data mentioned above truly supports a dynamic marketing process. When complex campaigns and several overlapping target groups are involved, this is particularly important.
The integration does away with the pressure to add yet another application to the ecosystem. It's much more purposeful to integrate the actual data that is stored and accumulating in the systems that are already in place. When scattered contact and participant data is fed into its centralized storage place in your marketing automation system, event management processes can proceed as usual, without application of new software or skills.
An integration between marketing automation and event management in general - Lyyti and Eloqua in particular - allows for quick and easy monitoring of offline event marketing efforts and campaigns as a whole. It brings much needed continuity to a marketing situation where a consistent buyer's journey used to have annoying gaps where an offline event took place. After the integration, it's just a matter of copying and applying your well-studied digital marketing best practices to those offline efforts as well.
Well managed and maintained marketing data promotes efficient and relevant marketing communication with a personal feel. The automation makes life easier for the people working with event marketing. When routine and admin work require less attention from the event team, the team members can focus on the good stuff: creating high quality content and a great participant experience.