We have looked into how to create good invitations and appropriate registration pages in earlier posts. Today's blog post is about the confirmation message. What is it, and what's a good confirmation made of? Read on for the five most important ingredients!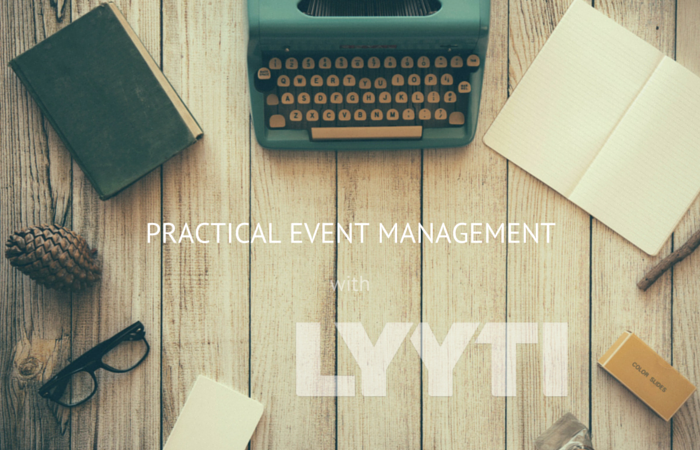 After registering, your participants are going to need a confirmation message from you. They want to know that you received their registrations and secured a spot for them at your event. They also need all the information about the event in one place, to refer back to and even print out if they want to.
A good confirmation message
1: Is instantaneous
"All registrants will receive a confirmation letter approximately two weeks before the course date, unless they have enrolled for a course in July, in which case no confirmation will be sent."
This sentence is on an enrolment page of a city council. Why are July enrolments treated differently? Does the month of July magically do away with the need for additional information? All this message does is raise questions, when it should be answering them.
A good confirmation message arrives promptly, preferably within minutes from the completed registration.
2: Contains contact information for every need
In order to be useful, a confirmation message needs to contain all the contact information and specifics a participant might need. Who's organizing, what and where? Exact addresses, phone numbers, entrances and building numbers, at this point you can not be too thorough. It's also a good idea to add the participant's registration information, to give them an overview of what they might have ordered and which activities or meetings they need to keep in mind.
Make it as easy as possible for participants to contact the organiser.
3: Includes
all the last minute information a participant might want
The confirmation message will, more often than not, accompany the participant to the event: either as a printout or in their mobile inbox or ticket app. This is why a confirmation should contain all the last minute advice you want to give your attendees. Tell them how to find you, where to park and what to do if they encounter last minute problems and will be late or must cancel.
Contrary to common belief, this information does not belong in the invitation- it is most useful in the confirmation message.
4: Works both ways
A good confirmation helps the event organizer too. It should always include a link to the participant's personal registration. To err is human, and people change their minds. To go back and change one's registration should be just as simple as registering in the first place. To put it another way; if they registered online, they need to be able to modify their details online too. This is obviously a huge timesaver for the organizer as well.
Sometimes you have to cancel, it's quite natural. Let's face it, it's not fun to neither make nor receive cancellations, especially over the phone. You'll hear so many made-up excuses, and no-show will definitely be higher. Sometimes a faceless, machine-assisted and impersonal interaction is actually better! Cancelling plans is one of those times. Make cancelling as painless as possible!
5: Is extremely printable
Have you ever actually seen a 100% paperless office? Me neither.
We carry around our entire lifes on our mobile devices, but deep down most people still love hard copies. Something tangible, something that doesn't rely on electricity or wifi to work, is very reassuring to have. So make sure your confirmation works both online and on paper. A reasonably sized .pdf document is best for printing.
6: Bonus tip! Confirmations can help with taking attendance
The confirmation message can multitask! Just add a personal barcode or QR to instantly turn it into a ticket or admittance voucher. The humble confirmation suddenly turns into an important player in the process of gathering participant and attendance data. Scan the code at the door, and you'll be able to see who actually attended and how many ducked out without cancelling in advance.
In conclusion: The perfect confirmation message serves both you and your guests!
Would you like to see this process in action? We'll show you, on one of your own event projects, no less! Request an online appointment and prepare to be delighted.