Social media offers wonderful opportunities for marketers. News, content and events can be advertised to a global audience with reasonable effort and to a reasonable price. But organic visibility doesn't quite pack the punch it did just a couple of years ago. Thanks to ever-changing algorithms, regular posts will be visible to just a fraction of the followers. Us marketers have to throw money at the problem, and paid advertisements have fast become one of the most widely used marketing tools. Unlike "traditional" marketing media like print ads, digital and social media marketing is nowadays pretty well executed in-house.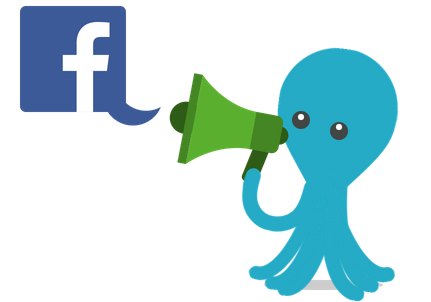 Advertising events
We've found that social media is actually a pretty good channel for advertising a B2B event. It's a handy way to reach people who haven't found their way into your marketing funnel yet. Facebook is in no way overrun with B2B event ads, so it's still possible to stand out from the crowd. We've seen good results from our Facebook ad campaigns for our own events, and we've even managed to reach entirely new companies and segments through them. Seeing our participant lists fill up with contacts who are very important to us makes us happy.
When we market our event in our newsletter, we can be pretty sure that about 99% of the participants ended up on the registration page via the email. But what if you advertise your event in several different channels, how do you know which ones are efficient? How can you measure the success of an ad campaing if there are several sources from which the participants arrive on your registration page? It's useful to know which channel represents the highest participation rate, not to speak of knowing the cost of a conversion. Because this time views and clicks don't count.
How to measure event ad campaigns
All you need to do to be able to track visitors to your event page (or registration page) is to embed a tracking pixel on the page. This is especially useful from an optimization point of view, when you need a clear picture of which ad group is performing well and what part of your campaign resonates with your target group. The analytics of your advertising channel or tool will present more accurate data when the conversion is set to be a visit to your registration page or thank you page, as opposed to just ad views and clicks. This way you'll be able to calculate exactly how much you paid for a participant, which helps with managing the entire event budget. Not to forget the accumulating data: future event ad campaigns will be easier to budget for when you have experience and historical data to refer to.
Not just for new business
Even if measuring the effects of your marketing campaign among new contacts isn't your first priority, you might still want to get a clearer view of what your existing clients are doing online. In an ideal situation your clients' every single move is documented in one place where you can see them on a timeline; clicks, visits, downloads and last but not least, event participation.
If your event registration happens on an external domain, the chain breaks and you'll lose sight of the contact's offline activity. So if you really want to stay on track with your contacts' activities, you'll need to make sure you can track them to your registration pages too. Does your event management solution support tracking codes? Ours does, and we'll gladly help you set up your own event ad tracking.