Throwing a big sit-down party? We bet you're not looking forward to organizing where and in what order everyone's going to sit. What's your weapon of choice, Post-it notes all over the wall or a brain-curdling spreadsheet exercise? Nevermind those - Tablerrr solves all your seating arrangement issues.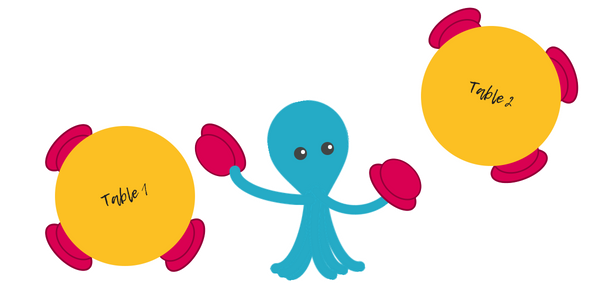 The story began when Michael Maier was busy organizing his own wedding. The happy couple was not happy with the ever-changing seating order, there were notes, seating maps and special requests all over the place. Michael knew there must be a better, more automatic way to handle seating at large events, and so he set about creating Tablerrr.
Tablerrr allows the organizer to draw up their custom map of the venue on a 2D canvas. A guest list is added, and the app places everyone in assigned seats. But there's a catch-the special requests. Are there groups of guests who should be seated close to each other, e.g. families? Or maybe there are guests who would be more comfortable sitting at a distance from each other? Enter Tablerrr's Smart Seating. Information about the guests can be entered onto the canvas, and the app calculates the best options for seating arrangements based on the rules it's been given.
In order to help the organizer provide a top notch event experience, Tablerrr also allows for easy sharing. The finished seating arrangement can be exported e.g. as a pdf file. This way the kitchen and catering crew has a clear view of where guests with special diet meals and other spcial requests are seated.
What's Tablerrr got to do with Lyyti? Well, there's a very handy integration between the two. Participant lists from Lyyti can be transferred directly into Tablerrr, minimizing errors and data protection issues involved with exporting and printing guest lists. No mistakes and no confusion at the event equals happy and relaxed guests. And that's the most important thing.
The Tablerrr integration is available in Lyyti Marketplace. Please click to explore!