Lyyti's user interface will be receiving a complete overhaul this summer. The navigation menus will be rearranged completely and the over all look and logic will be in line with the fresh, new Lyyti-style. This is one of, if not the, biggest and most radical update in the history of Lyyti. Changes to the actual functionalities and features have been minimized, because we want to make the transfer from old to new as comfortable as possible for our users. But why is this massive change necessary in the first place?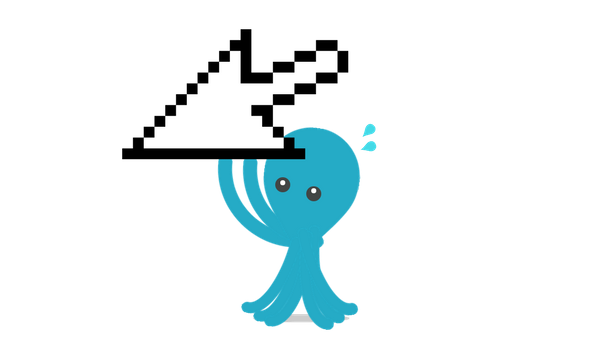 1. Clearer navigation
When Lyyti was designed ten years ago, it was a much more limited and simple system compared to the Lyyti we know today. Back then, with just a fraction of the features Lyyti boasts today, a simple single-level navigation structure was completely sufficient. As the feature and functionality selection has grown, the navigation menu has become terribly long, even though it doesn't even contain all the features it could. This has made it difficult to find certain features in Lyyti, especially from a beginner's point of view.
We're convinced that Lyytis feature selection isn't going to shrink any time soon, on the contrary. This is why we've decided to introduce a two-level navigation structure in the new user interface. It will simplify the way things can be found in Lyyti, and even those "hard to reach"-features that may not be in everyday use can be easily located. This structure also paves way for future development of both Lyyti and its UI.
We've spent a lot of time on figuring out which elements and features should be grouped under which links. We've tried to come up with the most self-explanatory terms and headlines and generally done what we can to help users find what they need without friction. There's no one right answer to these questions, so we're eagerly awaiting user feedback on how we've managed this.
2. More mobile responsive
Lyyti's event management tools are rarely used on a mobile device. This has to do with both they way Lyyti handles on a small screen, and the nature of the tasks that are performed. Most users prefer to create and manage their events on a laptop or desktop, simply because it's easier and more efficient. Lyyti's weak mobile responsiveness has, of course, a lot to do with this. We're well aware of the fact that the need for mobile responsive features is growing.
Our ultimate goal is that Lyyti one day will be fully mobile responsive, to allow comfortable editing and managing of Lyyti events on the go.
The most recently developed features are mobile-friendly, but the benefits of this haven't been great because of the rest of Lyyti that isn't. By making the entire UI mobile responsive step by step, we can meet the demands. However, there is still a lot of work to be done on this matter.
3. The new Lyyti look
Lyytis visual appearance has been refreshed over the last couple of years, but the user interface hasn't really been keeping up with this process. The most recently developed features have been representing the new style for a while now. With the UI relaunch, we can now extend the new Lyyti style to cover every last corner of the user interface.
4. Technological facilitation
Lyyti's existing user interface is based on fairly outdated technology. We have been struggling with some usability improvements and updates, and it's been getting consistently worse. Making changes and carrying out updates has been slow and labour-intensive, sometimes even impossible within reasonable effort. We've had to leave out direly needed improvements to the UI because of this. Luckily, these problems can be solved by building a brand new UI. The new user interface is a much better foundation for continued development work, which results in an increasingly pleasing user experience.
Up and away
We believe a new user interface is a big step forward. Having said that - we know it's really hard to get everything just right on the first try. Successful UI development always requires plenty of user feedback.
This relaunch is no doubt going to be a big change for our users. Unfortunately this project is so extensive and complex that it can't be released step by step, we have to roll out the full relaunch all at once. But switching over to the new UI will be optional to begin with. Users can try it and then go back to the old UI at their discretion. We really don't want to force the new UI upon anyone before we know for sure that it lives up to our users' expectations.
We do wish that as many users as possible will welcome the new UI with open arms, start trying it out and send us plenty of feedback at an early stage. There are no better consultants on user experience than the users themselves. The feedback we get will go straight into fine-tuning the UI to be as good as it possibly can be.
We've set up focus groups to help us gain understanding of the user experience. The focus groups are run locally and in Finnish, but if you're based in Turku or Helsinki and are OK with working in Finnish, please do apply for a seat! You can access the registration page by clicking here.

If you prefer not to join a focus group, there will be plenty of chances to give us feedback on the new user interface within Lyyti, once you start getting acquainted with it. We value your opinion and appreciate every piece of feedback, so please let us know whenever you come across something you think needs our attention!