I just read the Good Event Registration Guide. It's a complete report of what's going on in Event Registration Platforms right now and in the future.
It's a great report and I suggest you read it, but there's one huge problem: It only covers 5% of events.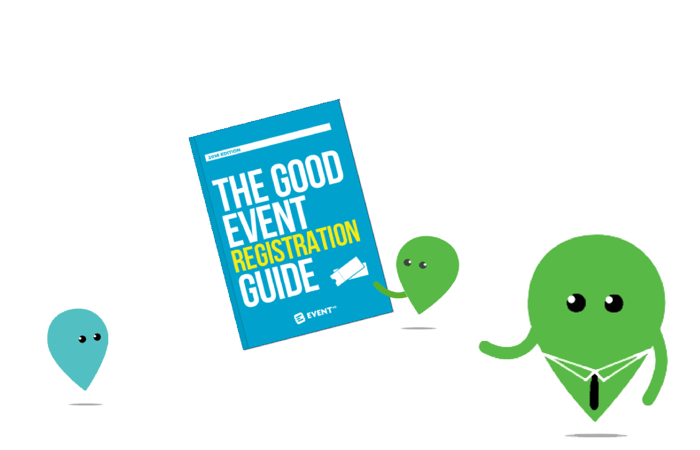 According to our stats, almost 95% of all events are free of charge, and more importantly, internal. Why?


Let's start by defining an event. An event always takes place at a certain location during an allocated period of time. An event has participants, i.e. people who meet each other. In addition to this, an event needs a goal. Events always try to achieve something: usually the goal is reached by causing a change of mindset or opening a new point of view for the participants. This leads to a change in their behaviour.


This definition applies to the vast majority of events: internal ones. They are training sessions, away-days, company visits etc. All of them fall under the radar of the Event Management Report, as the features required in order to enter the research are mostly related to selling tickets.


Funnily enough, the 5% - events that involve ticketing- is the niche with the most competition. For some reason it's the most lucrative market for both hundreds of startups and those more established players around the world. Everybody wants a slice of the ticket-selling pie. Only a few of the players have seen the potential that lies in internal events. Internal events are generally perceived small, specific and not very sexy. That's why they require a completely different set of features and services.

Here are some aspects you should consider if you are looking for a system to manage that 95%:
Reports
Reporting was one of the features or feature sets that was evaluated in the Good Event Registration Guide. But reporting was seen only as event specific functions, or related to marketing actions (e.g. clicks per email). Picture yourself the CMO of a large company; wouldn't you rather like to know how many events are held throughout your entire organization? How many participants joined? What was the ROI of all these encounters during a certain time period? You need to get a good overall picture, instead of analysing the amount of clicks per a single email. Your marketing software can do that.
Teamwork
When you're looking for a system to manage encounters in a big corporation, look for essential teamwork tools. If the system doesn't allow you to access your team members' events, or you can't provide your strategic outside partner easy access to your event stats, you'll be stuck with some very serious, resource-guzzling inbox action.
Organizational structure
As your needs grow, and more and more users want to benefit from an event management solution, you'll need to build a structure that conforms to the reporting structure of your organization. You have to be able to create divisions, group level admins and standard users with limited rights. A system where everyone takes turns being the boss just doesn't work.
Data ownership
There is no such thing as a free lunch! When are we going to get that? People make the software. People need to get paid. "Free" software has to make money somehow.
How? By claiming ownership of your data and using it for leverage. Basically, it means that everything you or your participants import or fill in through registrations and forms, is owned and perused by the company who offered you the software-oh so generously-for free.
Have you ever read the Terms and conditions of event software that is free of charge? I didn't think so. As your customers sign in to your event that's been managed with a free solution, their details are not between them and you anymore. Quite often the terms and conditions (which may be 100 pages long, by the way) allow the company to sell the data to a third party.
What of it?
If I asked you to hand me your customer database for free, would you do that? Or would you like to hand it over to your toughest competitor? Most likely not. But as you hunt for that free lunch, you open yourself up to the danger of your competitor buying your data. Was the lunch really worth it?


I have a dream that one day, in the future, we will see many more players enter the so called "95% Niche" – the niche for internal events. We need more event management companies that appreciate the importance of encounters at these not-so-sexy events without money-making ticketing features. And I hope the good people at The Event Manager Blog will create a new category for event tools of this kind.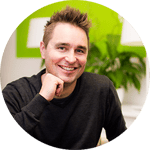 Petri Hollmén
CEO at Lyyti
We can totally help you with your internal events! Book a 25-minute chat with one of our specialists and forget your event worries. Click on Steve here and get in touch, you won't regret it!