Cover the whole event lifecycle with
Lyyti & Ventla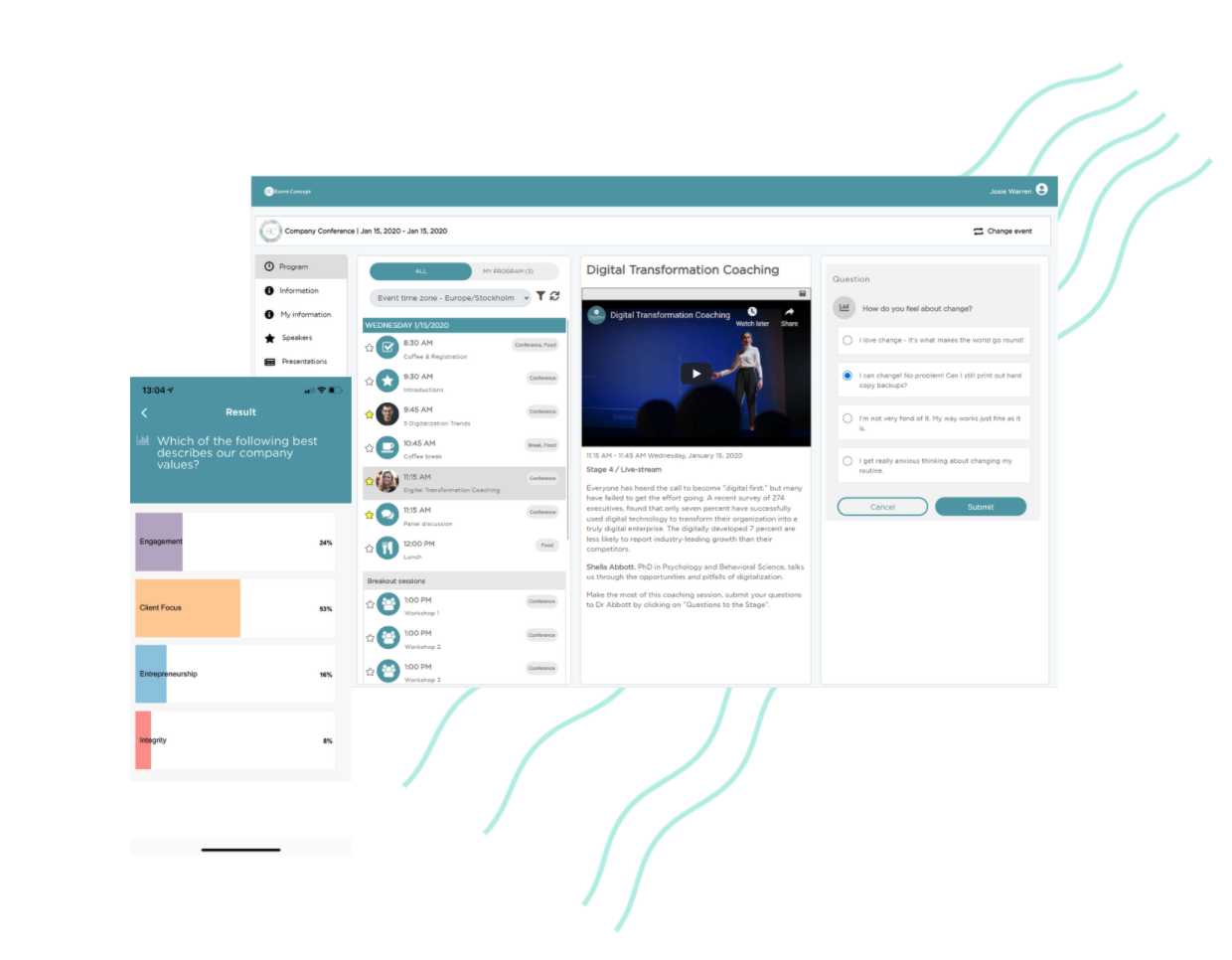 Engage & interact
Skip the guessing game, and instead, hear what your participants think.
Live Q&A
Listen to all participants by inviting them to ask anonymous questions to the stage.


Surveys
Find out what your participants think, know and feel both before, during and after your events.
Polls
Poll your participants in real-time and show the results as bar charts or word clouds on stage.
Evaluations
Gather insights and feedback from your participants to improve future conferences and events.
Gamification
Drive engagement by awarding points for right answers and active participation.


Workshop tools
Use advanced workshop tools to find ideas, opinions and thoughts among your participants.
Network & socialise
Forget the anonymous crowd – each participant is unique!
Let participants introduce themselves with their name, photo, contact details and bio.
Enhance networking and allow participants to chat with each other.
The activity feed works like a social network function; everyone can post pictures that other participants may like or comment on.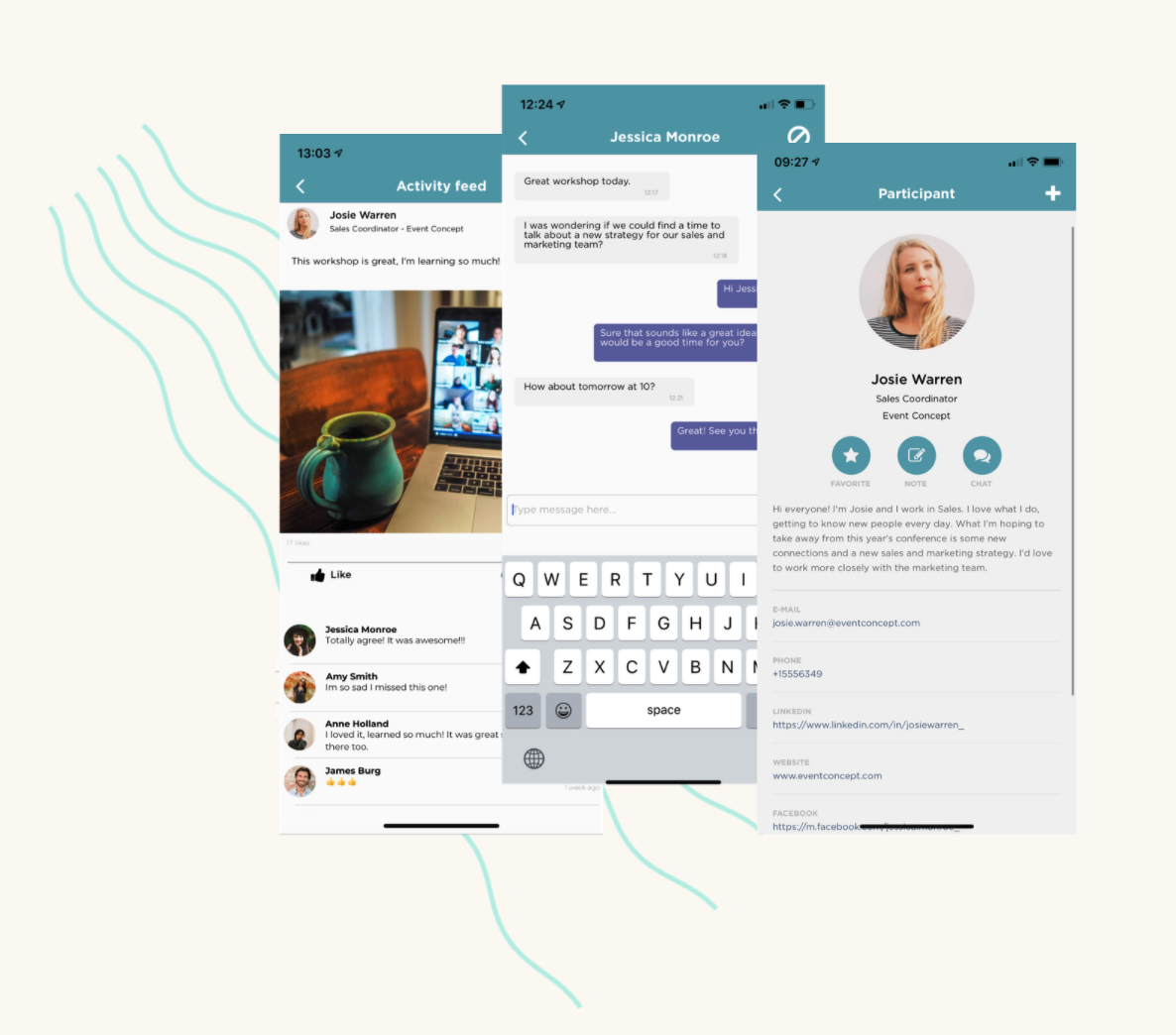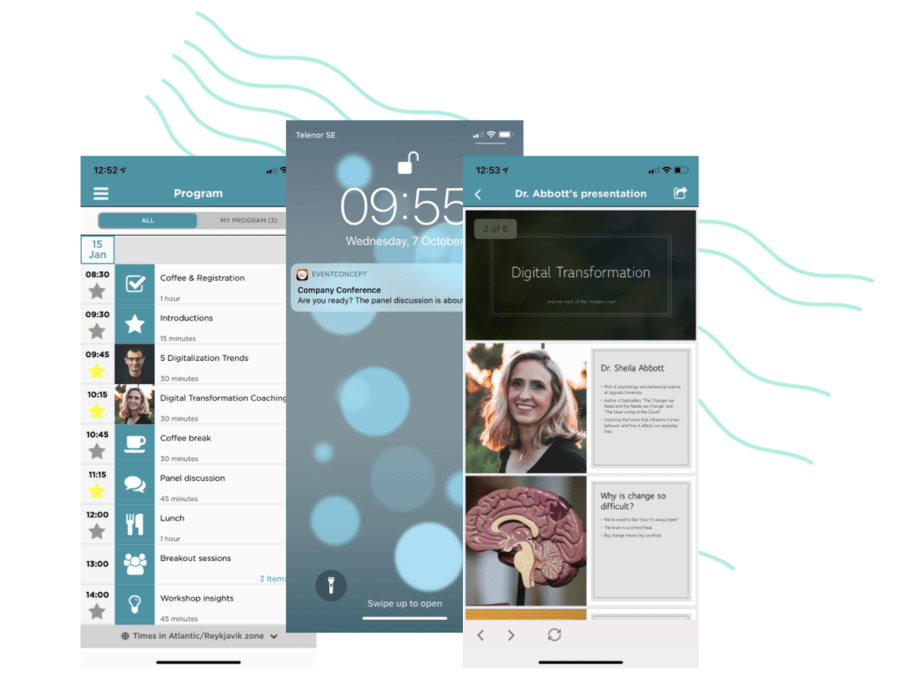 Inform & update
Keep participants updated before, during and after the event.
Live streams
Participants can follow your event from wherever they are with embedded live streams.
Personalised information
Share unique information with each participant - seating, tickets, selected sessions and more.
Agenda
Updated event schedule and break-out sessions. Filter and tag to create your own agenda.
Speaker & partner presentations
Showcase your speakers and partners with descriptions, images and links.
Push notifications
Keep your participants up to speed by sending them live updates directly to their phones.
Presentation decks
Share presentation decks, videos and other content with your participants.