FREE REPORT
Design Guide for Event Pros
Design plays an instrumental role in the conversion rate from visitor to participant.
A well-designed event page or invitation can captivate the audience and create a sense of excitement and anticipation. It is the visual representation of the event that can entice potential participants to take action and register.
By paying attention to a few key design principles, event professionals can create a visually appealing design that not only grabs attention but also guides the viewer's eye towards the desired call-to-action.
With the right design elements, such as compelling visuals, clear and concise text, and thoughtful placement of information, event pros can significantly increase the chances of converting visitors into active participants.
So, whether it's an event page or an invitation, investing time and effort into designing it with the principles outlined in this guide can make all the difference in creating a successful and memorable event.
What's in the guide :
Introduction into the Z & F patterns

Basics of visual hierarchy, including typography, colour and spacing
Text fundamentals

Size guides for web & email

A lot of examples to follow

Actionable tips
Download the guide and learn how you can design beautiful event pages and invitations.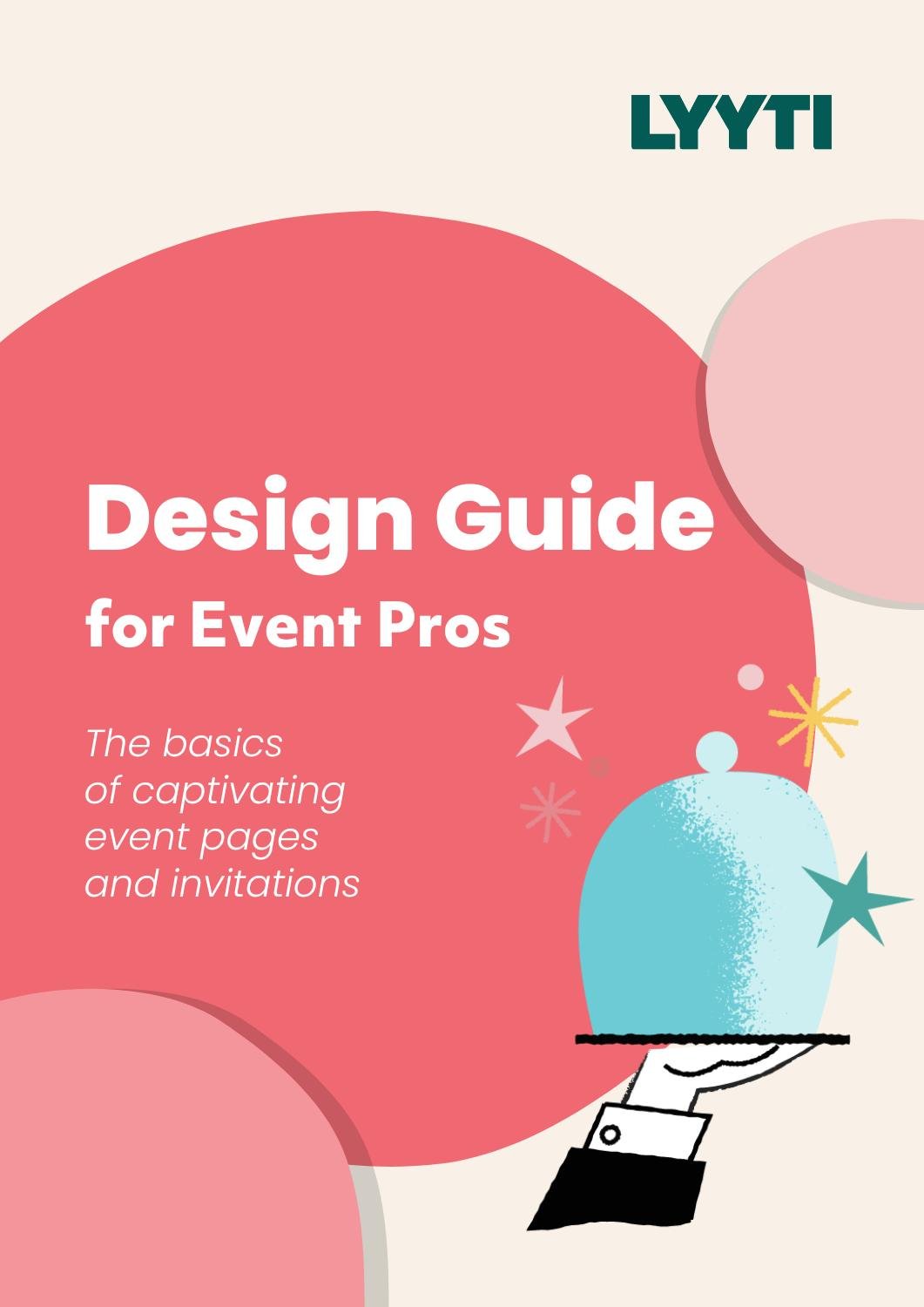 Thousands of happy Lyyti
users around the globe!