Experience Value Score (EVS)
The North Star Metric for measuring events.
The highest cost of an event is the time your participant invests in it.
The benefits of EVS
You can measure and prove the benefits of your event marketing.
You have an automated and intuitive tool for measuring attendee experience - whether it's live, online or hybrid
You receive immediate feedback without having to compile and schedule surveys manually.
You're able to follow the average score of the industry.
You have the possibility to improve your event activities continuously.
Collect feedback in three different ways depending on your needs.
Introducing Event EVS, Participant EVS & Pulse EVS.

Event EVS
The industry-standard tool for measuring the success of a specific event.

Event EVS can be used to analyse all kinds of events - webinars, live experiences and hybrid encounters. After each event, the score is generated automatically when the participants evaluate if the event was worth their time.
Event EVS brings your focus to the event audience experience and allows you to continuously measure and improve your events.

Participant EVS
The perfect tool for marketers and sales to help lead nurturing and marketing automation tasks.
Participant EVS collects non-anonymous feedback. You'll get an overall score of your event's success and all feedback will be connected to a specific participant.
Participant EVS help you collect targeted feedback and see exactly how different participant types react to your event. Who is a true fan and who did not connect with your message?

Pulse EVS
Get instant feedback whenever and wherever.
Pulse EVS doesn't need to be connected to an event, it can be used in any situation where you need to collect feedback. Users connect to your feedback survey via a QR code or an online link. It helps you for example survey expo-goers, store visitors or collect quick impressions.

By collecting instant feedback you can improve your encounters or your service as your audience is interacting with it.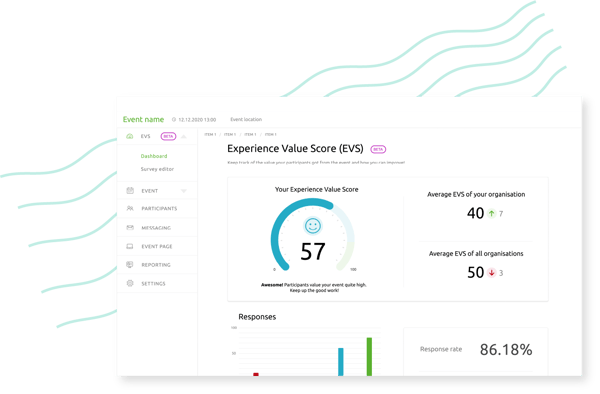 What is Experience Value Score?
EVS is a new North Star Metric for measuring event success. It allows you to evaluate the experienced value of your participant and consequently prove the effectiveness of your event.
One question, hundreds of answers
After the event, Lyyti automatically sends out an email to all your attendees. You don't have to compile and send out any detailed surveys.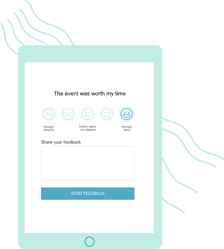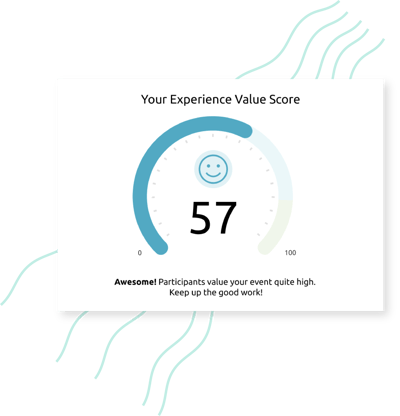 The experienced value of your participant in one metric
EVS is a numeric value that measures the participant's perceived value of attending your event.
Know how your event marketing is performing
See how the answers were divided and read the open feedback.