Free download
2023-2024 EDITION
Guide for trending events –
Move from event idea to promotion
In this guide we'll reveal our best-kept secrets on why and how to set up an event as a part of your marketing strategy, how to market your event, how to get the ideal participants to attend, how to follow up and engage with them, and how you can use AI to streamline and optimise your processes. We've included lots of tips and cheat sheets to help you through your marketing year.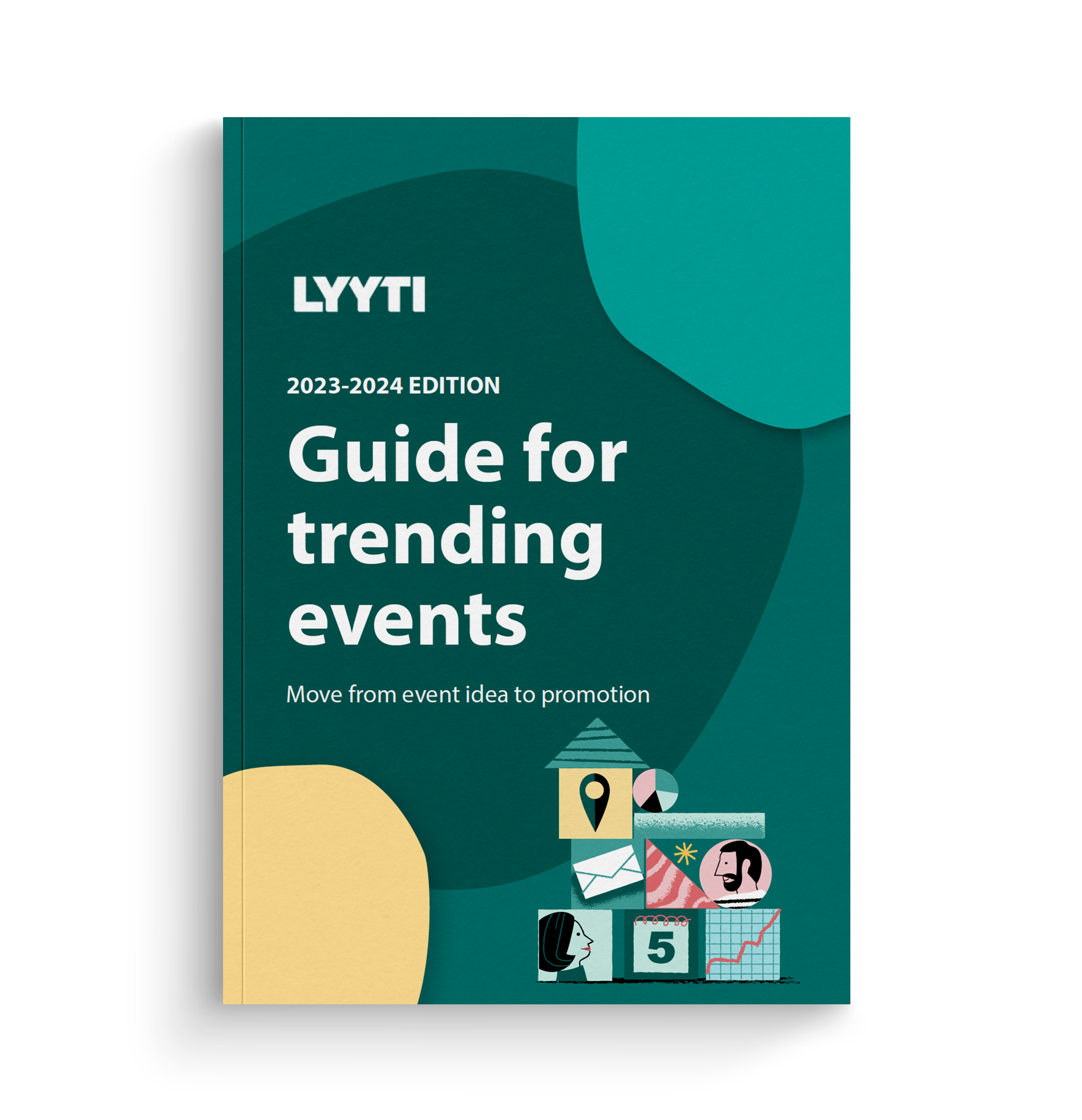 Thousands of happy Lyyti
users around the globe!