FREEE GUIDE
Live, online or hybrid event!?
Which event type should you choose for your next event?
This guide will help you to choose the right event type for you and your participants. Some topics included: event concepting, event categories, and, of course, the good and the bad about live, virtual, and hybrid events.
When you plan an event it's important to think about the goals of your event and how you want connect with your audience. The experience you offer can play a crucial role in how your brand will be viewed by a potential customer, business partner, or even a fan.
There are many nuances to think about with different types of events and this guide will give you great examples that you can base your decision on.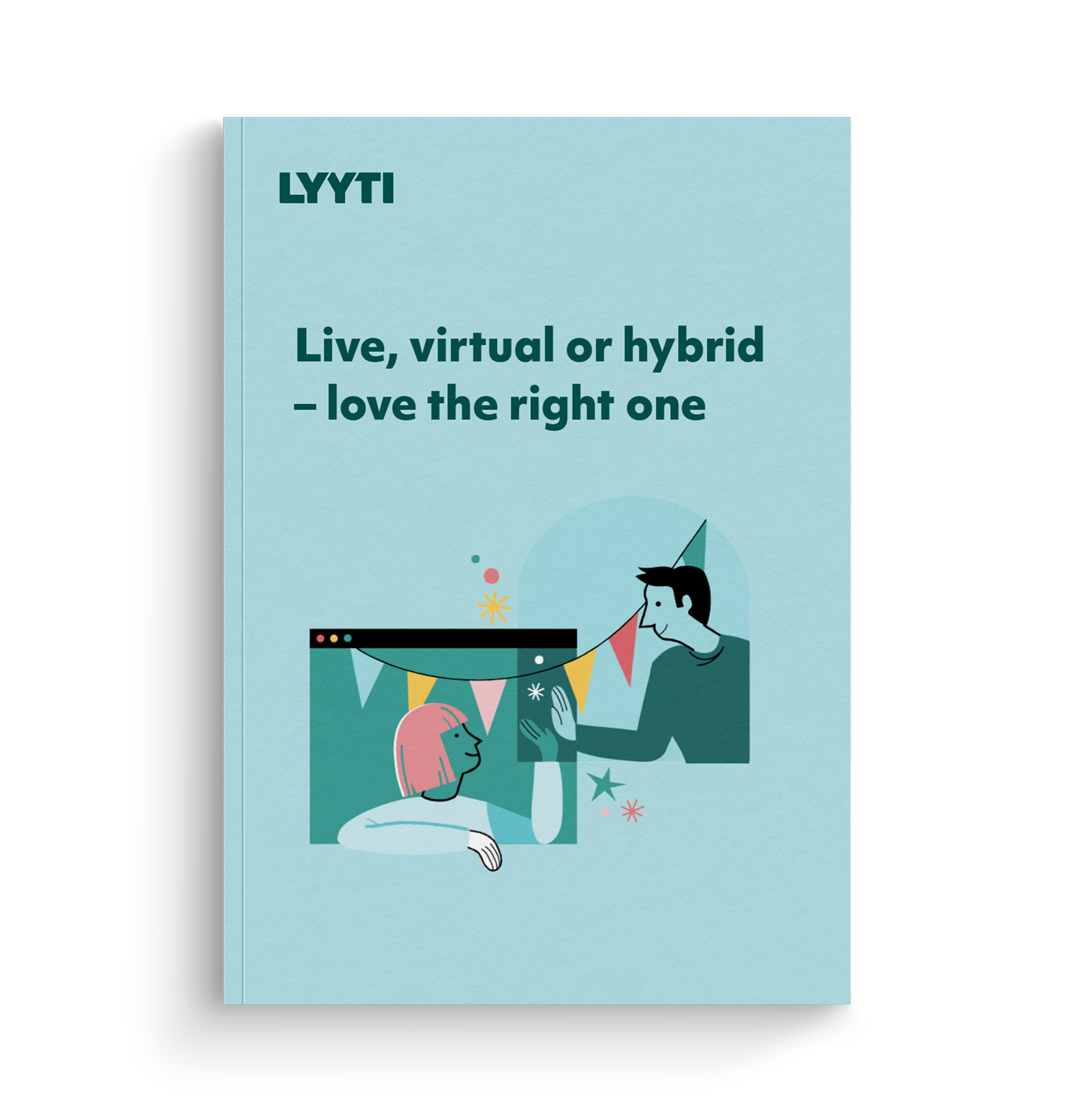 Thousands of happy Lyyti
users around the globe!