FREEE GUIDE
Live, online or hybrid event!?
Which event type should you choose for your next event?
This guide will help you to choose the right event type for you and your participants. Some topics included: event concepting, event categories, and of course the good and the bad about live, virtual, and hybrid events.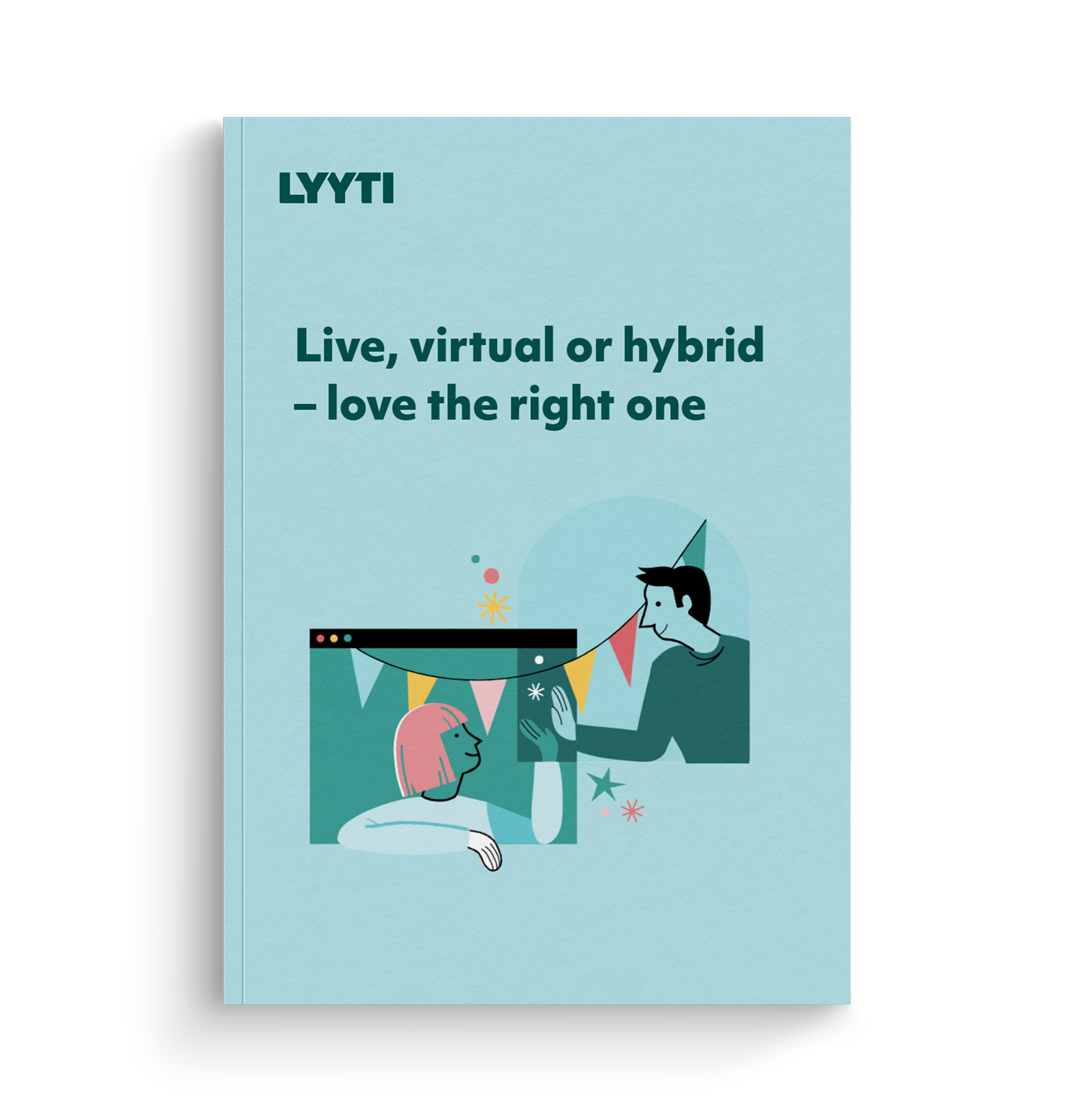 Thousands of happy Lyyti
users
around the globe!