An event marketing tool for engaging, stylish and personalised event communication
With compelling communication you can sway your audience. The decision to participate or to engage is often up to good and timely communications, in other words, a clearly defined event communication plan.
Lyyti is a powerful event marketing software that allows you to manage your event effectively and build an event communication plan for any event and schedule messages according to it.
Event marketing platform
that packs a punch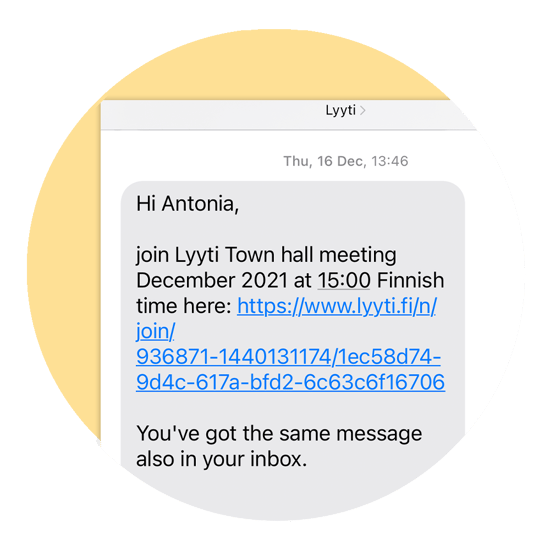 Automated event messaging
to boost event marketing
Use SMS and emails to reach your audience
Write now, send later - schedule messages to free up precious time
Target your messages according to the participant data
Enhance your participants' experience with targeted and personalised communication
Edit every message from confirmation to Thank You!
Create eye-catching designs with a simple modular drag-and-drop editor
Use personalisation tokens both in SMS and emails
Copy your previous messages and tweak them to save time later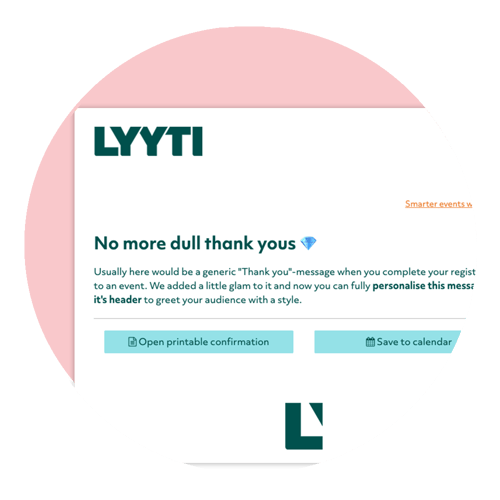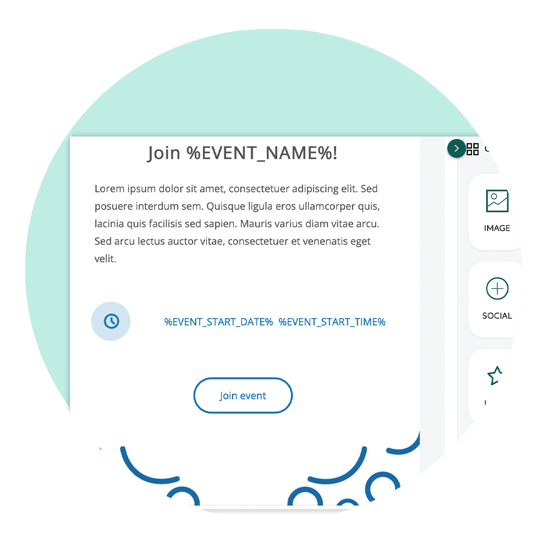 Say it with your brand
Impress your audience with branded messages
Use ready made templates or build your own visuals on-demand
Design multiple layouts for different kinds of communications
Suositut ominaisuudet
Lyytin parhaat puolet finanssisektorin mukaan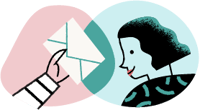 Brändinhallinta ja viestintä
Valmiiden tai räätälöityjen pohjien avulla viestit juuri sinun yrityksesi näköisesti. Vähennä brändipoliisin harmaita hiuksia ja varmista, että kaikki käyttävät samaa ilmettä!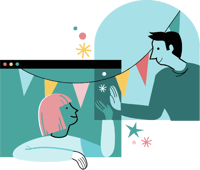 Tietoturva ja GDPR
Lyytin turvallisuus ominaisuudet ovat huippuluokkaa. Suojaa osallistujien tieto tehokkaasti ja hallinnoi tapahtumia ammattimaisesti.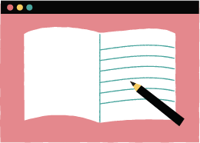 Raportointi ja seuranta
Onnistuaksesi tapahtumissa tarvitset dataa päätöksenteon tueksi. Helposti käytettävät ja jaettavat raportit auttavat sinua kehittämään tapahtumiasi entistä paremmiksi!
Choose the right plan for your needs!
Used by many, loved by millions!

Let's get started!
Discover how you can grow your business and brand engagement with events.