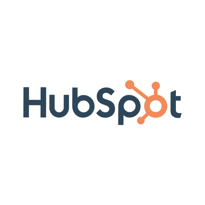 HubSpot and Lyyti together make your events a natural part of the digital customer path you manage in HubSpot. As events are a form of content marketing, they should be part of the contact and lead timeline just like other marketing activities. Lyyti's flexible event management tool sets no limits on how you wish to pamper your attendees before, during and after the event while HubSpot takes care of the lead nurturing and profiling between the events.
Benefits of using both HubSpot and Lyyti:
Create new HubSpot contacts from Lyyti events and update existing contacts with Lyyti event data

All events and their capacities, queues, payments or any special requirements are handled in Lyyti with a professional touch regardless of your event type

Lyyti events and participants are organized as HubSpot lists and list members which enables effective timeline management and lead scoring

HubSpot users can participate in compiling the right target group for the event. As the same contact can be interested in multiple events at the same time, with Lyyti the event information won't get mixed.

Automated communication from invitations to feedback and evaluating the customer experience (EVS*)
Lyyti & HubSpot integration enriches contact timelines with event data and brings all marketing activities and events under one umbrella. The installation takes less than a minute. Simply log in with your HubSpot user account from Lyyti and you're good to go!