The leading Event Success Platform
Lyyti helps you create live, online and hybrid events. And by events, we mean all kinds of encounters - meetings, roadshows, seminars and webinars. We enable you to foster meaningful encounters and build strong relationships that lead to better business.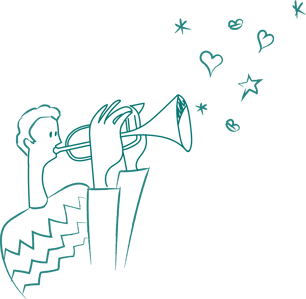 Supercharge your Salesforce CRM
with Lyyti
With intel provided by Lyyti, you can establish a baseline for the success of your sales events and evaluate how you can create even better encounters with your customers and prospects.
Find your boogie and turn prospects into customers and customers into fans.
Scale your business with successful events
There's myriad reasons why you should integrate Lyyti with Salesforce. Events are a powerful marketing tool and lead generator but without proper management and evaluation, they can be burdensome to organise. With Lyyti you can organise events effortlessly. What's more, using Lyyti together with Salesforce, you see all the data, communications and evaluations in one place.

The better you understand the overall success of your sales activities and the temperature of your prospects and customers, the more in tune you are with your audience.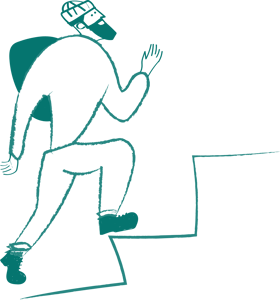 Benefits
of using
Salesforce
CRM together
with Lyyti
Create invitation lists in Salesforce and use them directly in Lyyti.
Impactful event communication with the right target audience is key to hosting successful events. Identify the correct participants in Salesforce and use Lyyti's tailored layouts to create invitations that pop.



Save time and automate event communication with Lyyti.
You can schedule messages and keep participants informed throughout the lifecycle of your event. Your audience can interact with you from the first save-the-date to the final thank you note.



Keep your event-based lead pipeline and contact details up to date in Salesforce.
You can see complete participant information from all of your events in Salesforce. With Lyyti you can gather relevant data and see how you have interacted with your customers and prospects.



Link Lyyti events as campaigns to sales opportunities in Salesforce and you can evaluate the commercial impact of events.
Lyyti's Event Value Score (EVS) is designed to measure the value of your events. By understanding if participants felt the event was worth their time, you'll be able to create even better events and support your end goals.



Manage event reporting, call lists and automations within Salesforce.
Keep track of participants, no-shows and event activities so you can easily identify where you need to focus your efforts. You can save time and resources by doing a comprehensive post-event analysis and include this information in Salesforce.