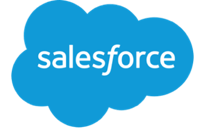 Salesforce and Lyyti together make your event activities transparent so that you'll know what your events are worth. With the integration, lead and contact data flows from one system to another making sure no lead is left behind. Lyyti's strengths are in flexible event management and communication, while Salesforce gives you the big picture when it comes to customer relationship management.
Benefits of using both Salesforce and Lyyti:
Sales representatives can create the invitation lists in a Salesforce campaign. This campaign is linked to Lyyti for sending personal and good looking invitations.

All communication to participants is handled in Lyyti with a professional and automated event messaging tool which leads to happier participants

New leads are created and contact details updated automatically, while event participation information is transparent in Salesforce.

Linking Lyyti events as campaigns to sales opportunities, evaluating the commercial impact of events

Event reporting, call lists and automations within Salesforce
With Lyyti & Salesforce integration the data about your events and the participants is transferred automatically from Salesforce to Lyyti and back. Integration does not require any tailored work, just a set-up in Lyyti that the users can do themselves, so it's ready to be used in just minutes.