Try Lyyti for
3 months
Sometimes a software investment can be a hard decision to make. Or maybe your need is more short-term.
The 3 month trial licence is good choice, if you want to test if Lyyti can cover your event management needs or if your aim is to produce a single event.

(The 3 month trial starts from 890€)

Everything you need to make your event shine!
Contact us today and let's set up your trial.
Suositut ominaisuudet
Lyytin parhaat puolet finanssisektorin mukaan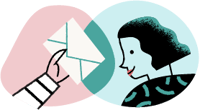 Brändinhallinta ja viestintä
Valmiiden tai räätälöityjen pohjien avulla viestit juuri sinun yrityksesi näköisesti. Vähennä brändipoliisin harmaita hiuksia ja varmista, että kaikki käyttävät samaa ilmettä!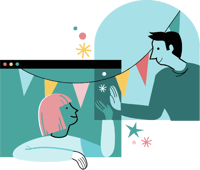 Tietoturva ja GDPR
Lyytin turvallisuus ominaisuudet ovat huippuluokkaa. Suojaa osallistujien tieto tehokkaasti ja hallinnoi tapahtumia ammattimaisesti.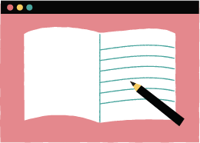 Raportointi ja seuranta
Onnistuaksesi tapahtumissa tarvitset dataa päätöksenteon tueksi. Helposti käytettävät ja jaettavat raportit auttavat sinua kehittämään tapahtumiasi entistä paremmiksi!
Used by thousands, loved by millions!