FREE REPORT
Maximise your event impact
An event is a brilliant tool to bring people together, create memorable experiences, and foster connections. Whether it's a conference, trade show, or networking event, the power of face-to-face interactions cannot be underestimated.
However, organising a successful event can be a daunting task. People who organise business events struggle with the hassle of using many different tools to manage their event. It takes time, dissolves focus and shortcuts nerves.
That's where event tech comes in. By consolidating all the necessary tools and features into one software, you streamline the event planning process and you can focus on what truly matters - creating a remarkable experience for attendees.
Almost a 1000 event organisers evaluated how an event software has affected their event management.
In this report, you can find six impactful event tech power-ups that help event organisers like you to be more effective with their work. This report shows what are the benefits users experience and what features contribute most to achieving the benefits.
How event tech can help you be more effective at work:
The 3-hour time-save

Improved participant experiences

Improved participant communication

Unified event management practices

Better follow-up

Decrease in mistakes
Download our guide and learn how you can improve your event planning.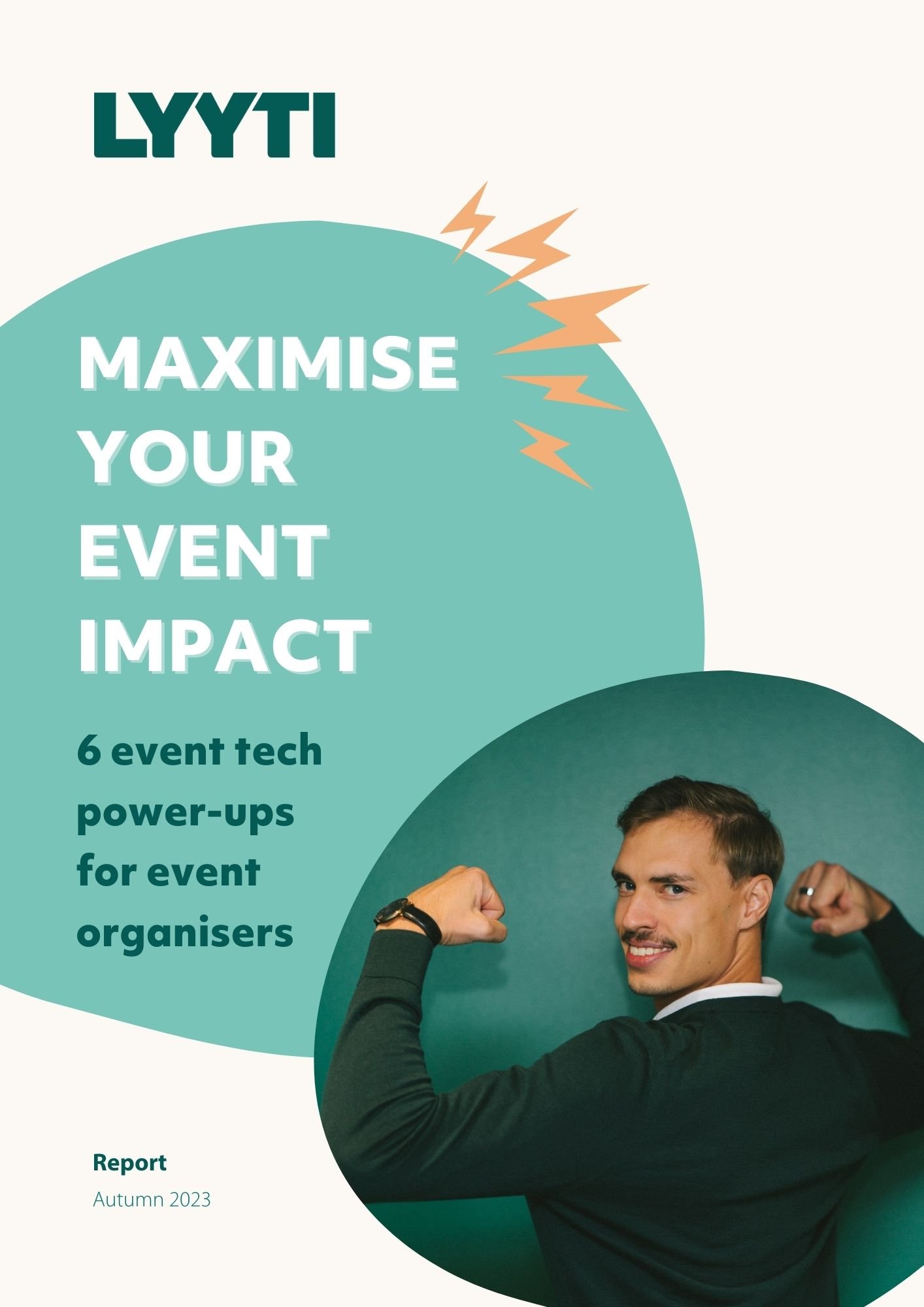 Thousands of happy Lyyti
users around the globe!